The eldest sauna manufacturer in Germany briefed me for working on it's identity in 2010. Starting with the graphical logo, we developed a bold, colorful and authentic identity and advertising language.
The redesigned catalogue includes image parts, product pages and technical information – including the renewed design elements like the wooden logo and the splashy circle element.
For the new showroom, I was contracted to develop the interior concept and design for displaying up to 10 saunas.
Der älteste Saunabauer Deutschlands beauftragte mich, seine Identität zu überarbeiten. Beginnend mit dem Logo überarbeitete ich schrittweise von 2010 bis 2013 die Identität des Unternehmens hin zu einem farbenfrohen und authentischen Bild und einer fordern-frechen Werbesprache.
Der überarbeitete Katalog beinhaltet Image, Produkte und technische Information – unter Verwendung der neu definierten Designelemente des Holzlogos und des Kreiselements. 
Für den Ausstellungsraum wurde ich beauftragt, das Interiorkonzept und das Design zu entwickeln, so dass bis zu 10 Saunas, Materialmuster etc. vor Ort präsentiert werden können.
Logo: The logo was not changed but adapted to the main material of the client – wood.
The lasered, 3-dimensional logo replaces the flat logo in the corporate design and collaterals.
Design elements "Bubble splash"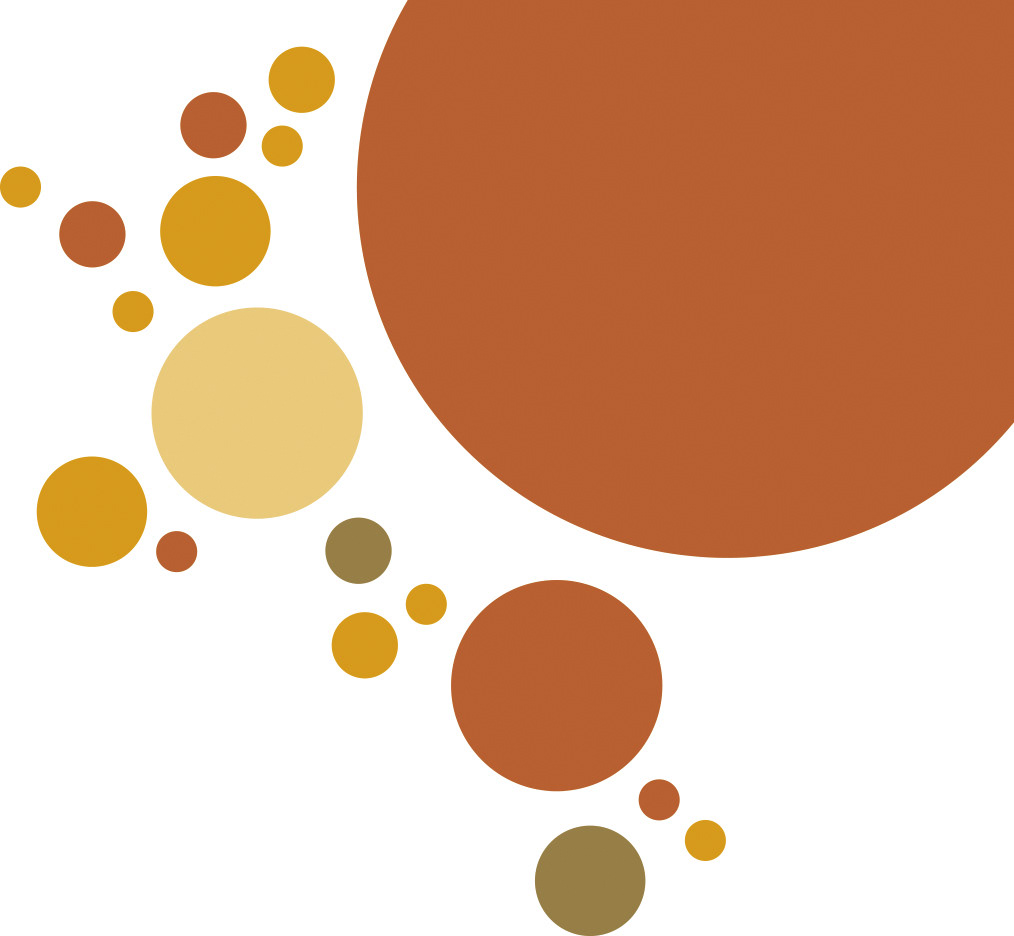 Corporate Design: Letterhead, business cards (paper & wood), note pad, folder for brochure & price leaflets, large envelope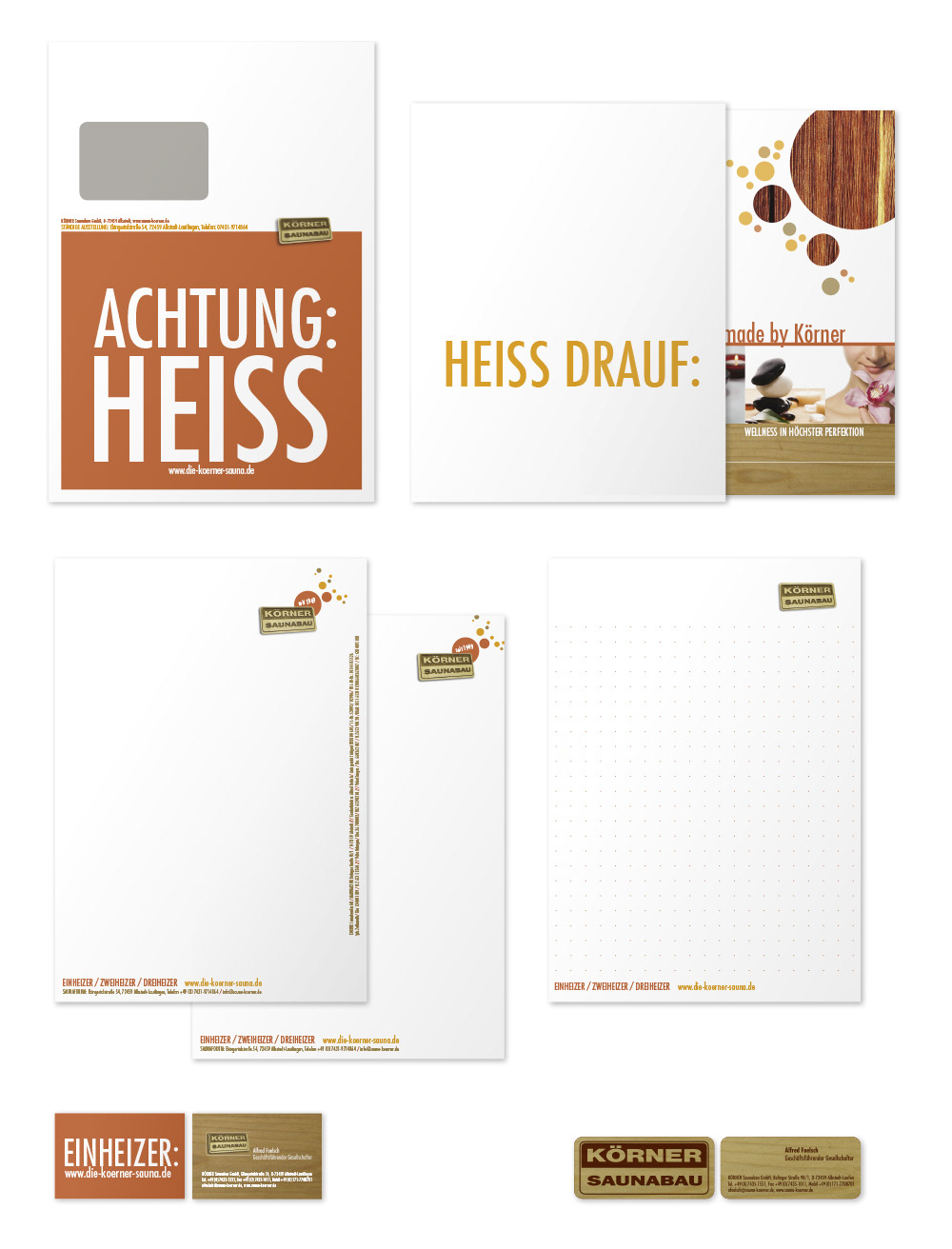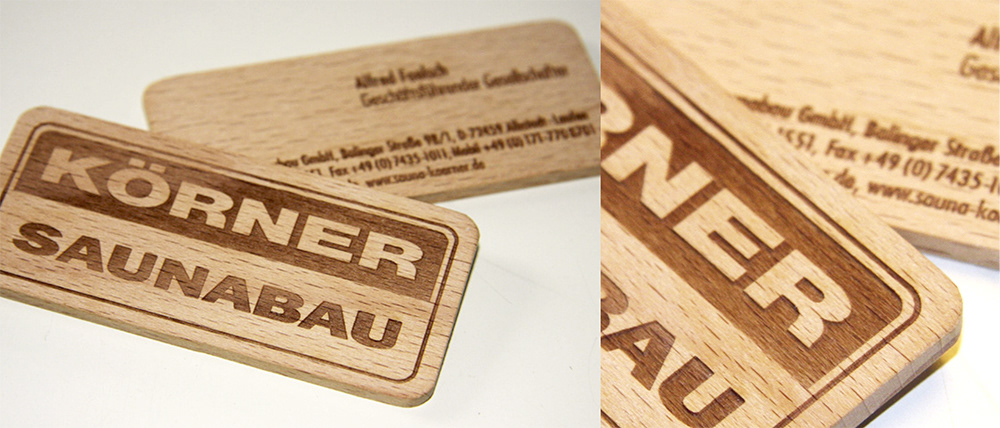 Catalogue design: Emotional and technical information on 52 pages.
If you wish to click through the catalogue, please go to
this link
on issuu.com 
Some exemplarily double spreads below:
Interior design of showroom: sales counter, desks, platforms and general layout of the showroom.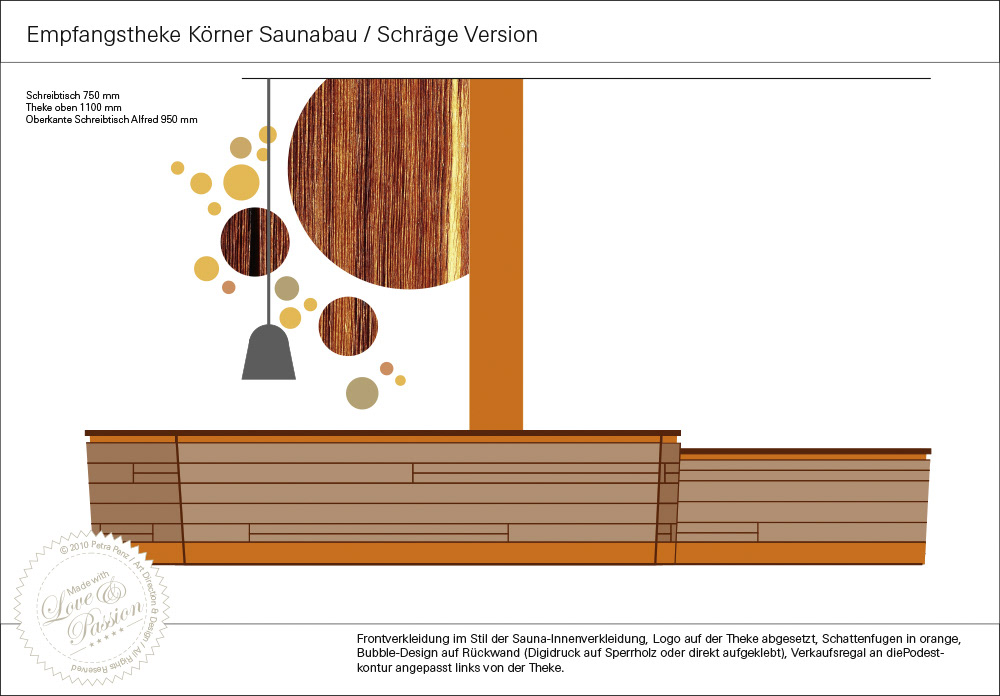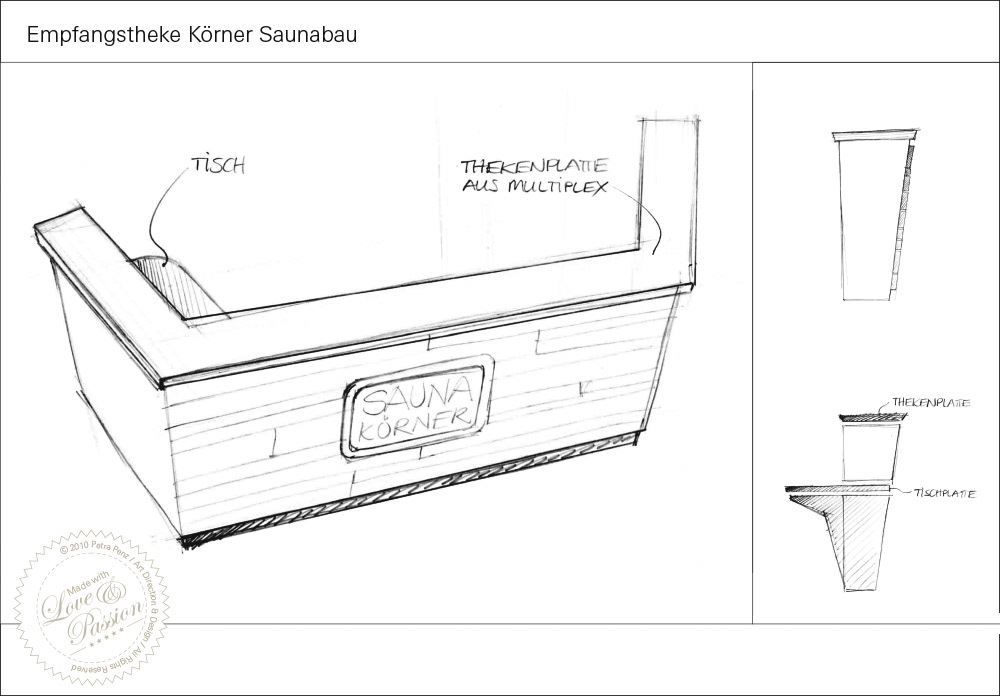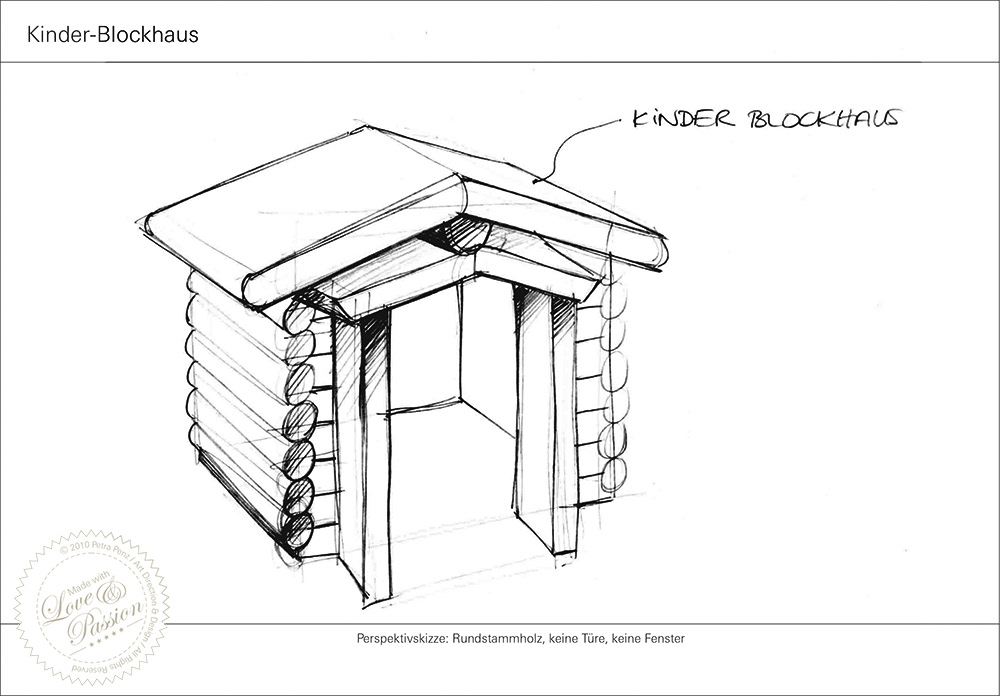 Exterior: windows front and direction signs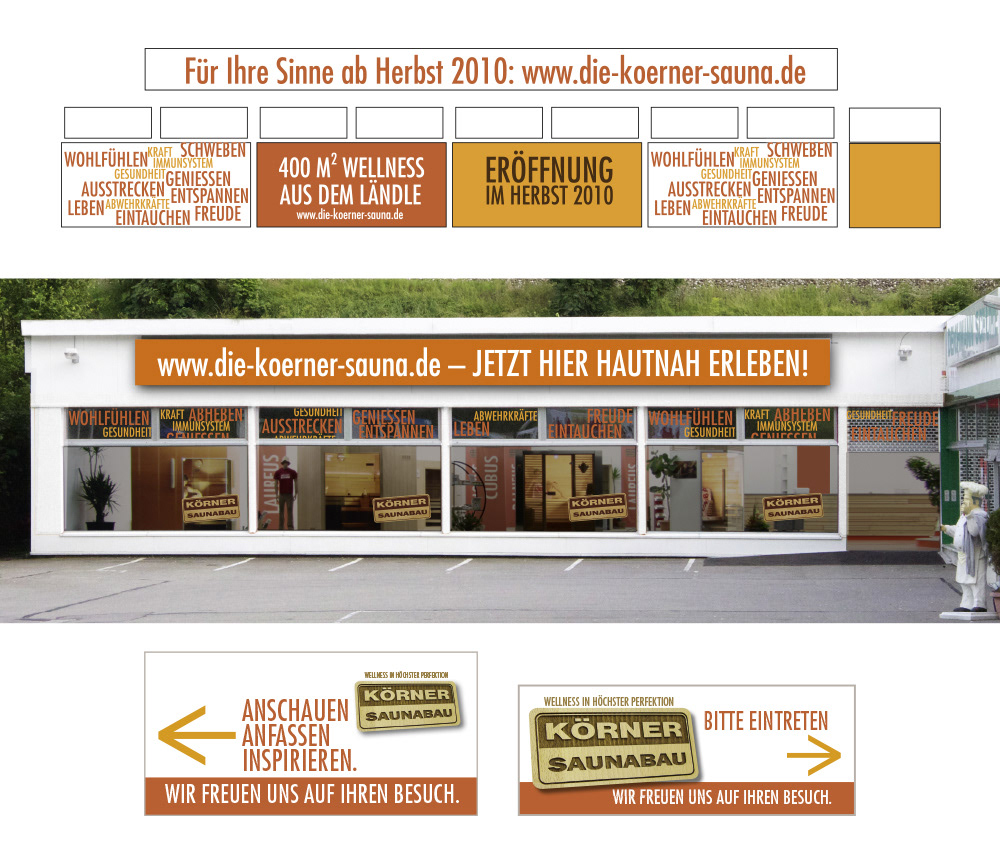 Shirts, towels & promotional items