Mit viel Herzblut und Leidenschaft brennen Dagmar und Michael Frangenberg aus Köln ihren Gin selbst – traditionell im Kupferkessel. Für ihren Gin wünschten sie sich ein neues Label. 
Angefangen mit einem neuen Logo und neuen Etiketten entstand innerhalb eines Jahres so die komplette Ginsanity-Welt neu.
Man darf gespannt sein, was noch folgt.
With heart and soul, Dagmar and Michael Frangenberg from Cologne are distilling their own gin – traditionally in copper. For their brandnew gin they wanted a new label.
Starting with a new logo and new labels, the whole Ginsanity world was renewed within a year.
We are curious for what else is coming.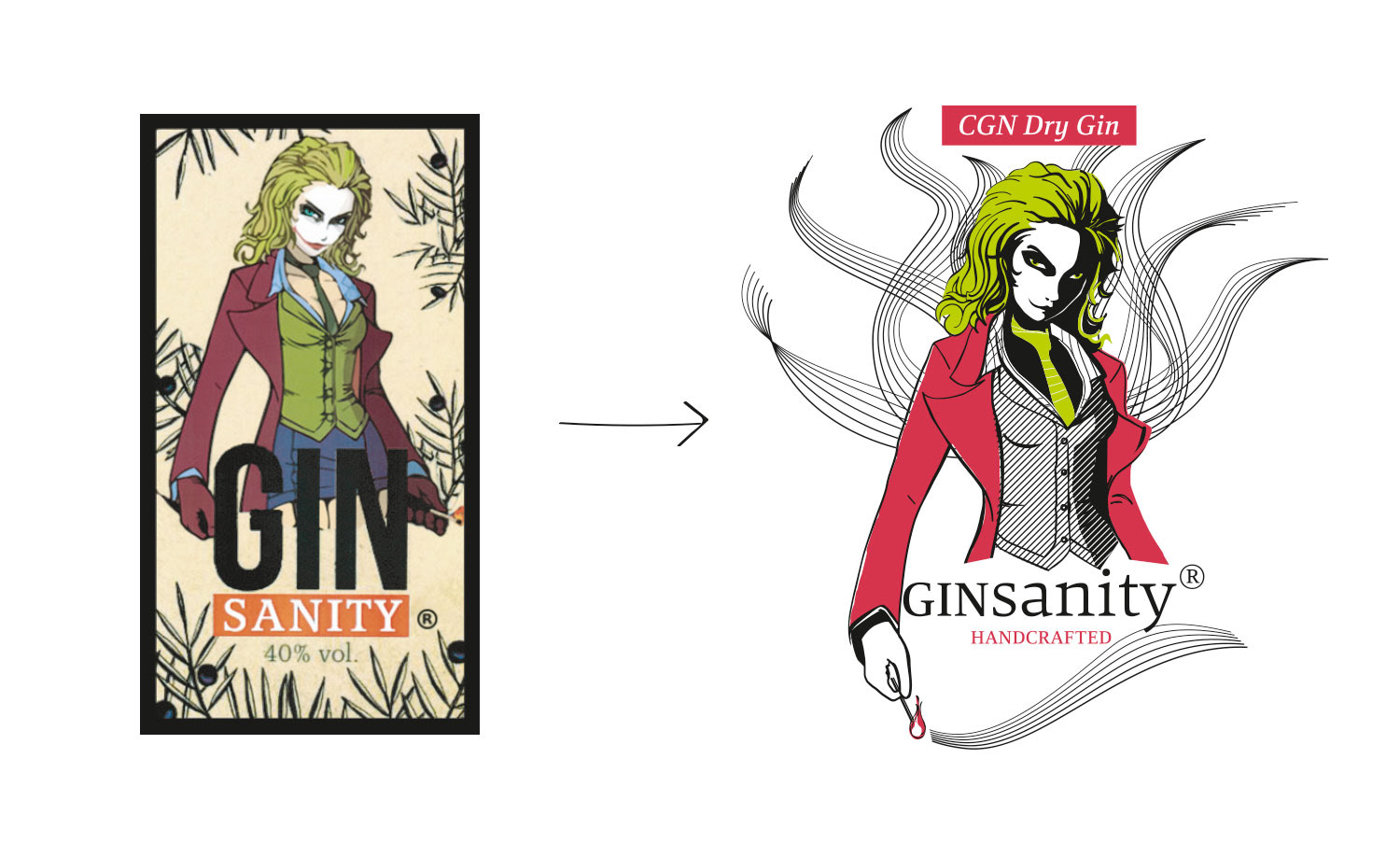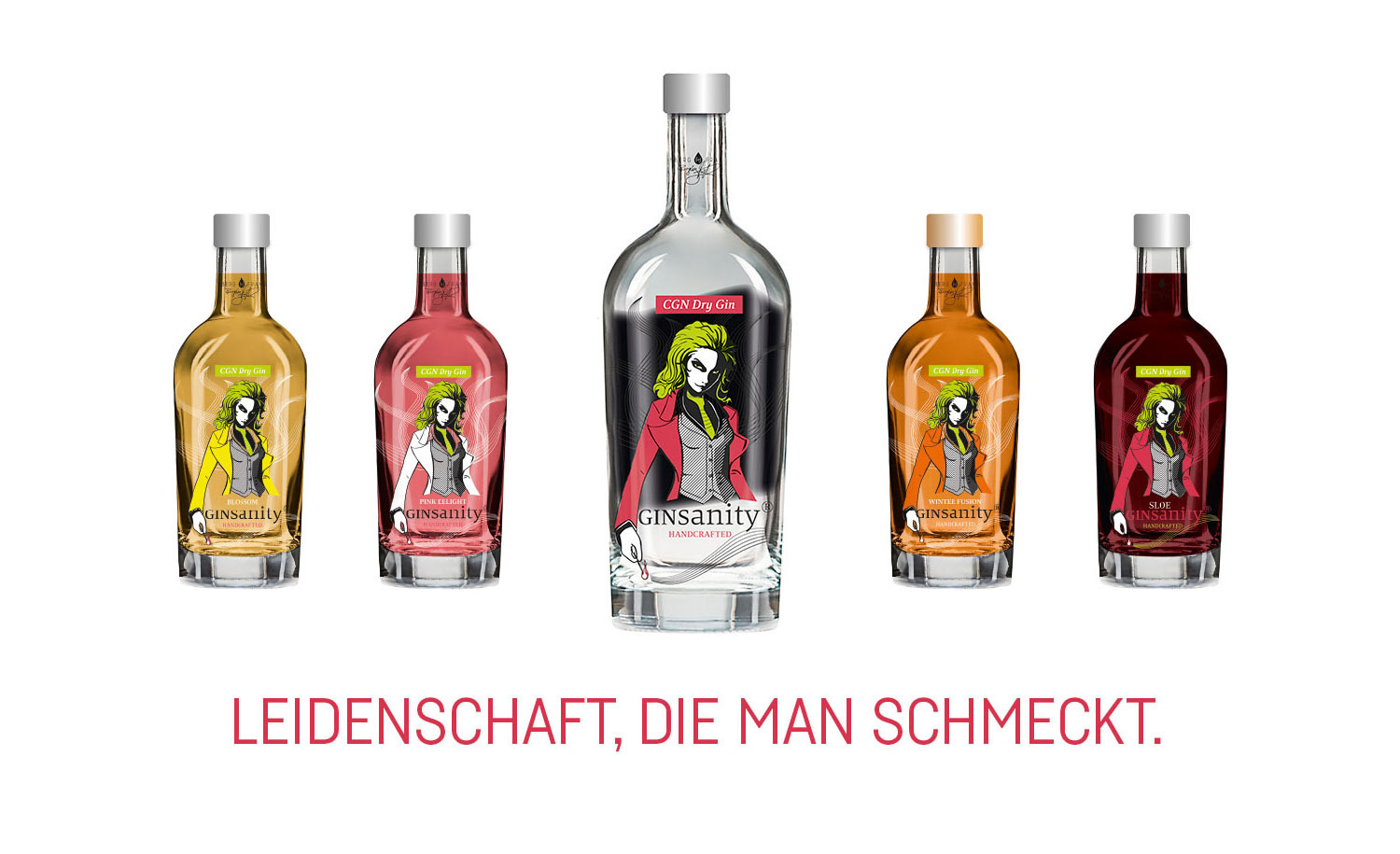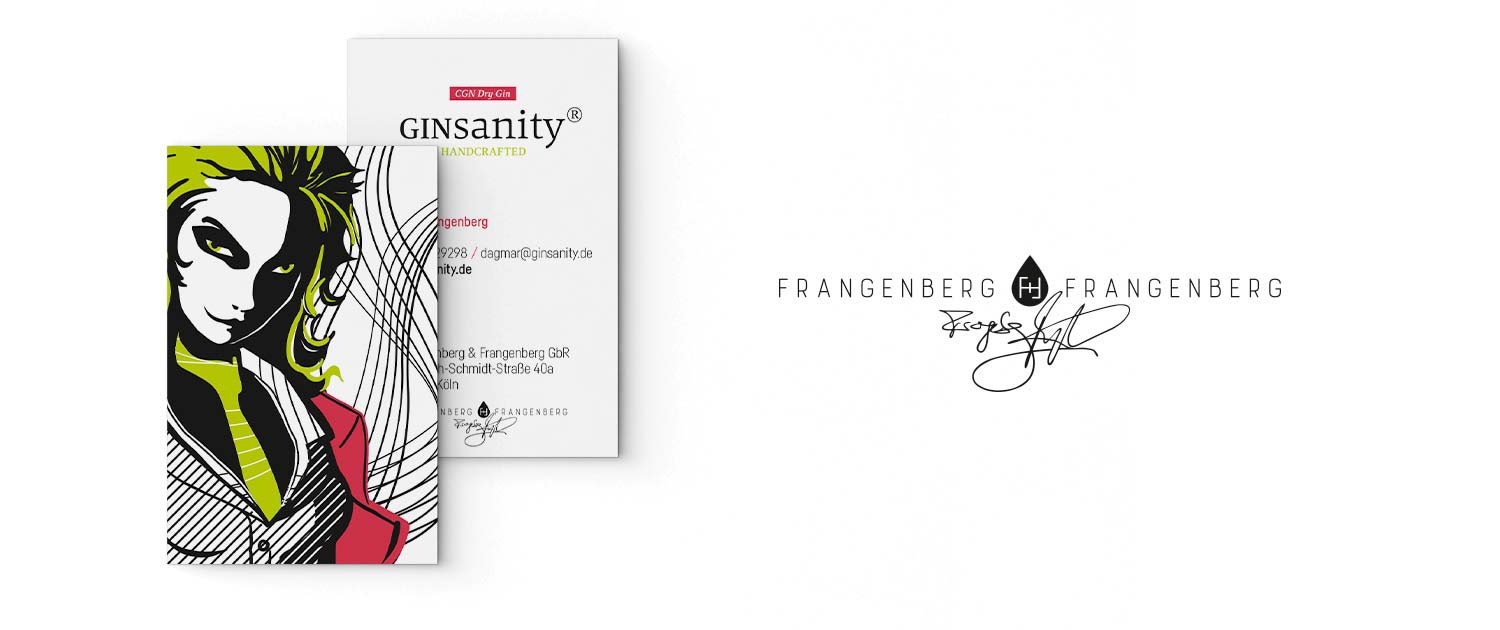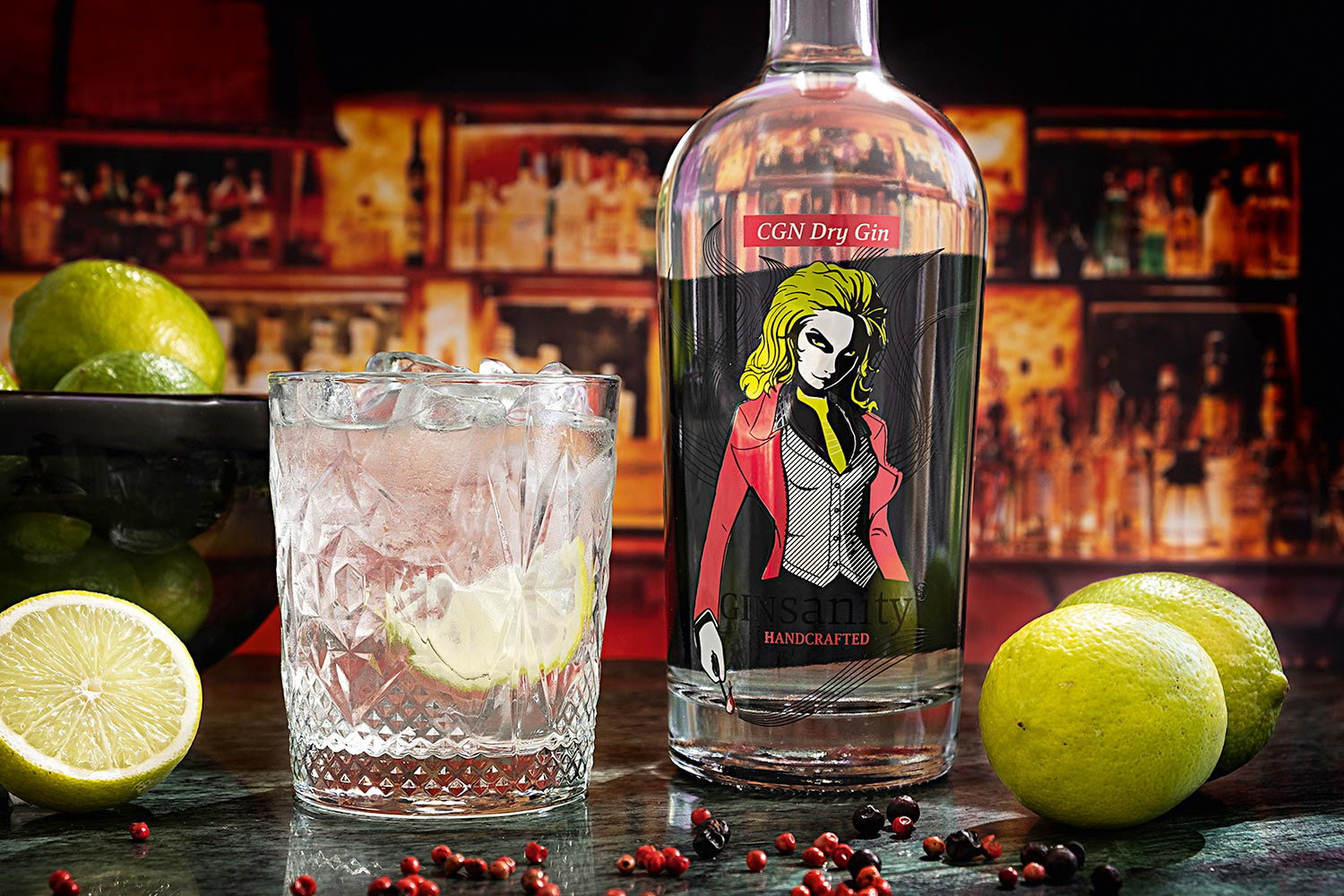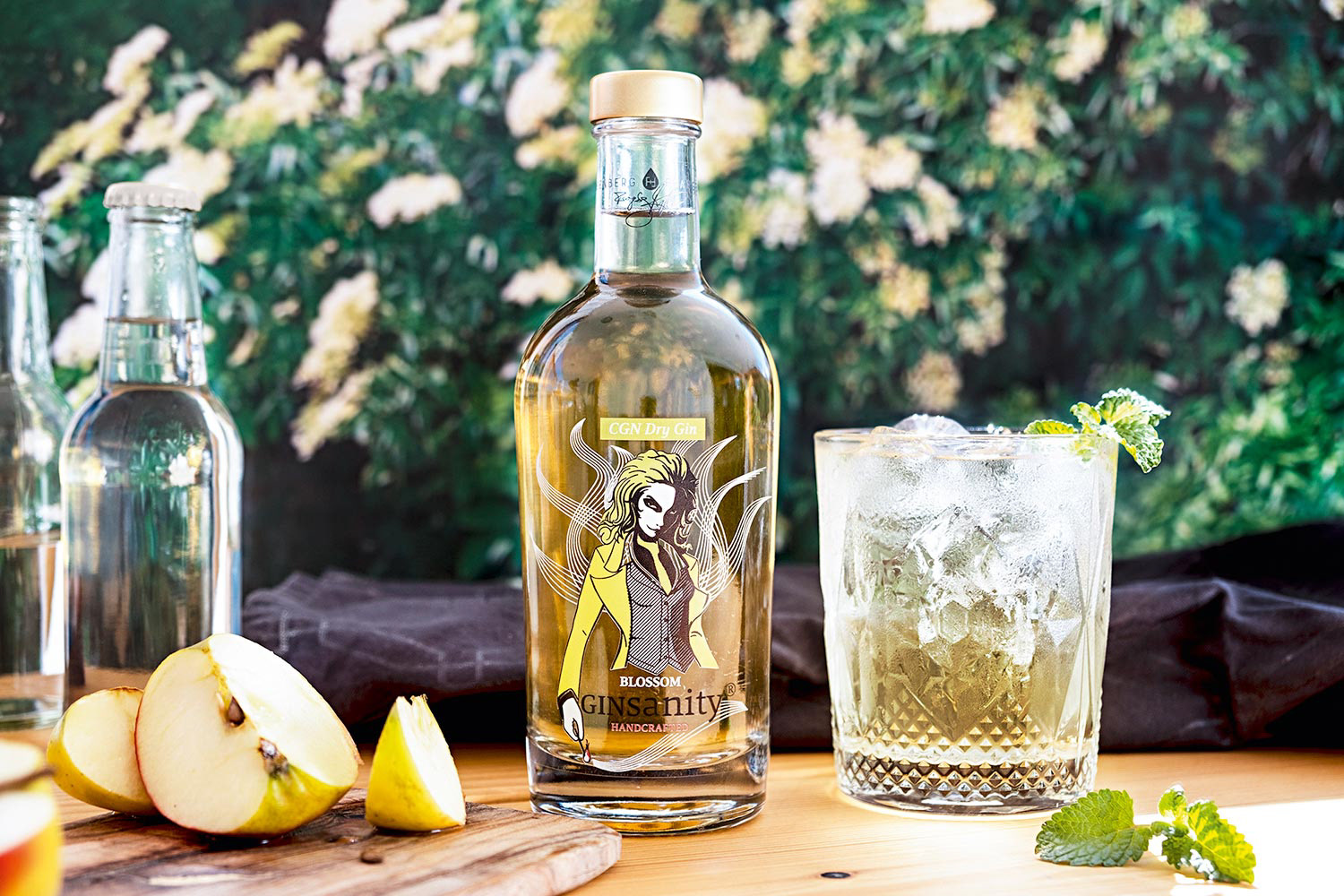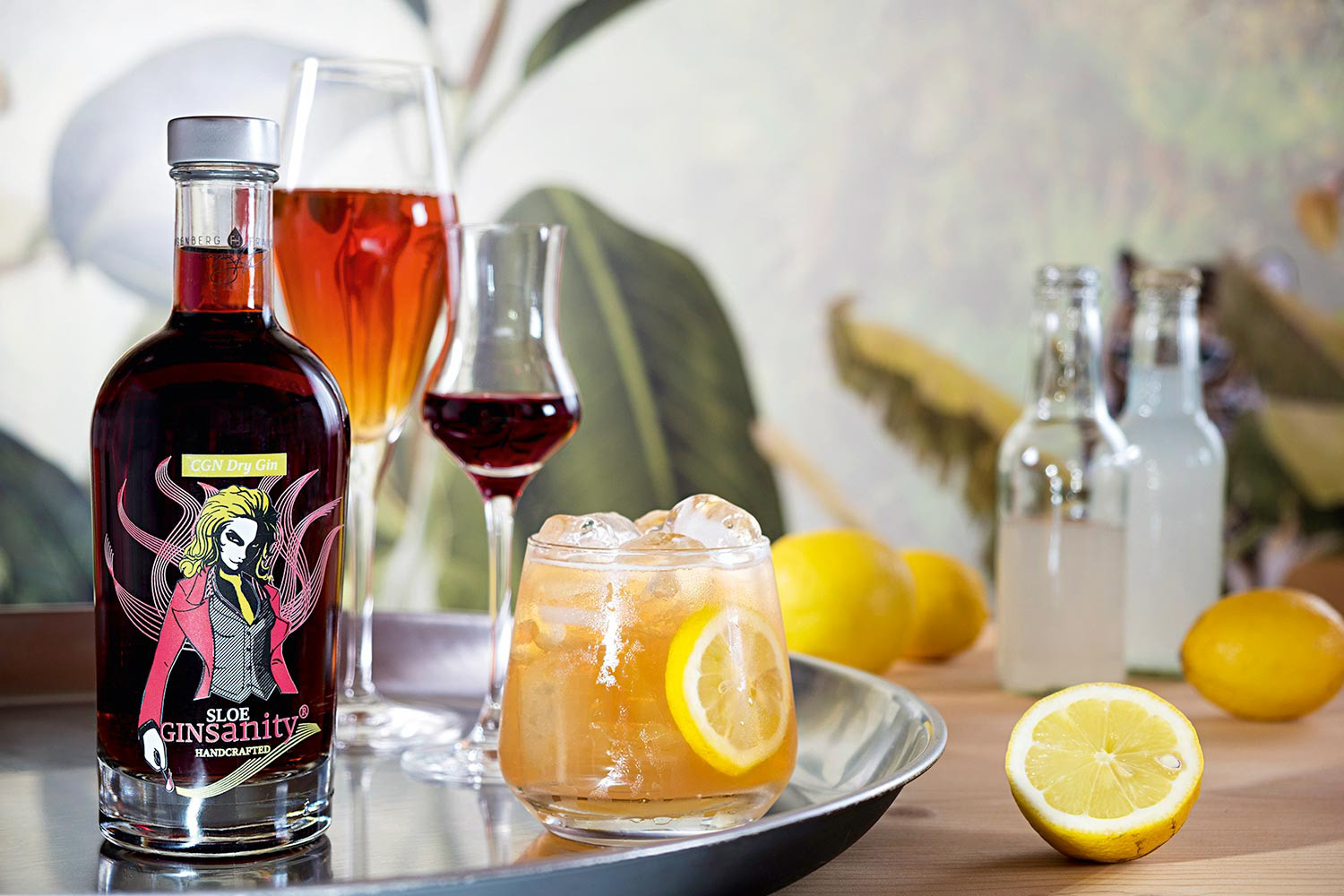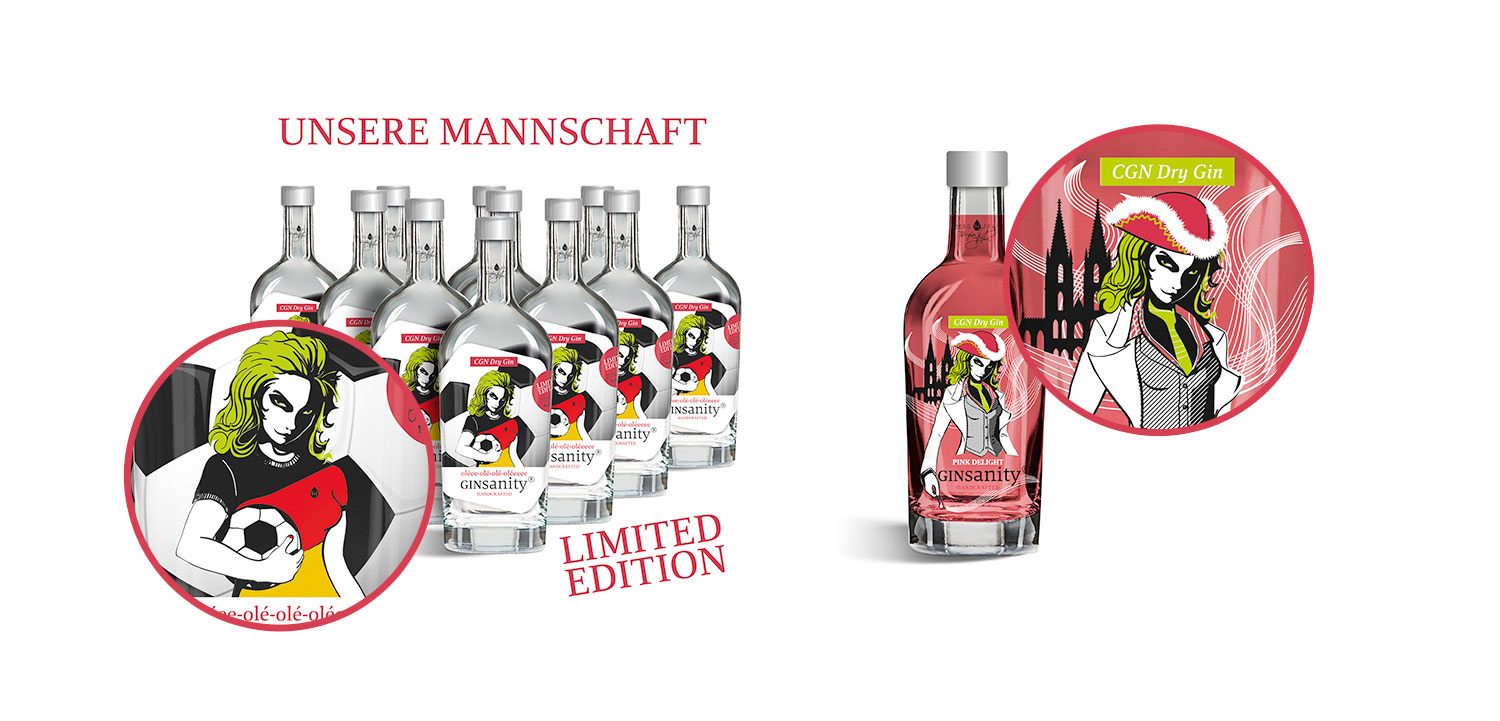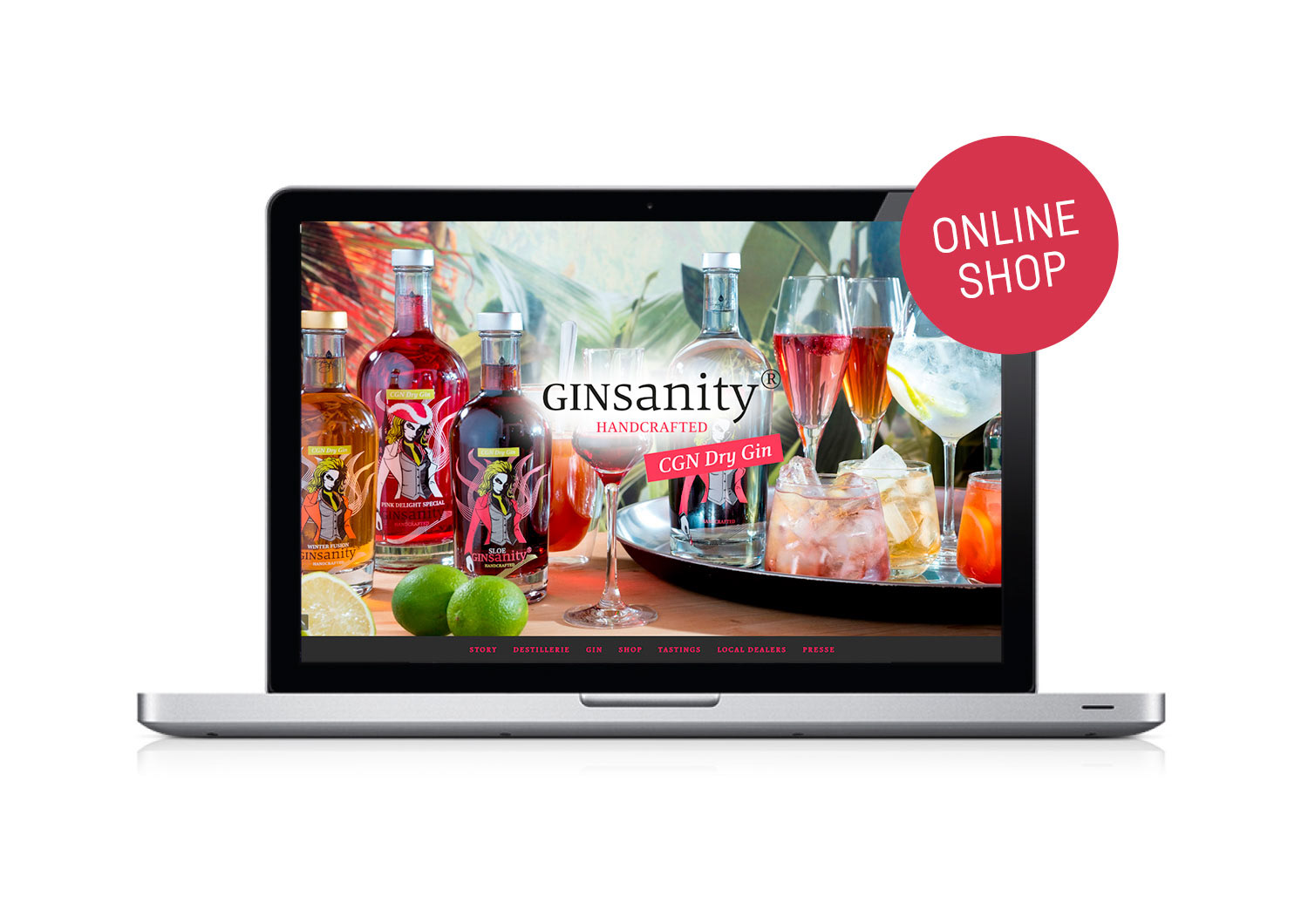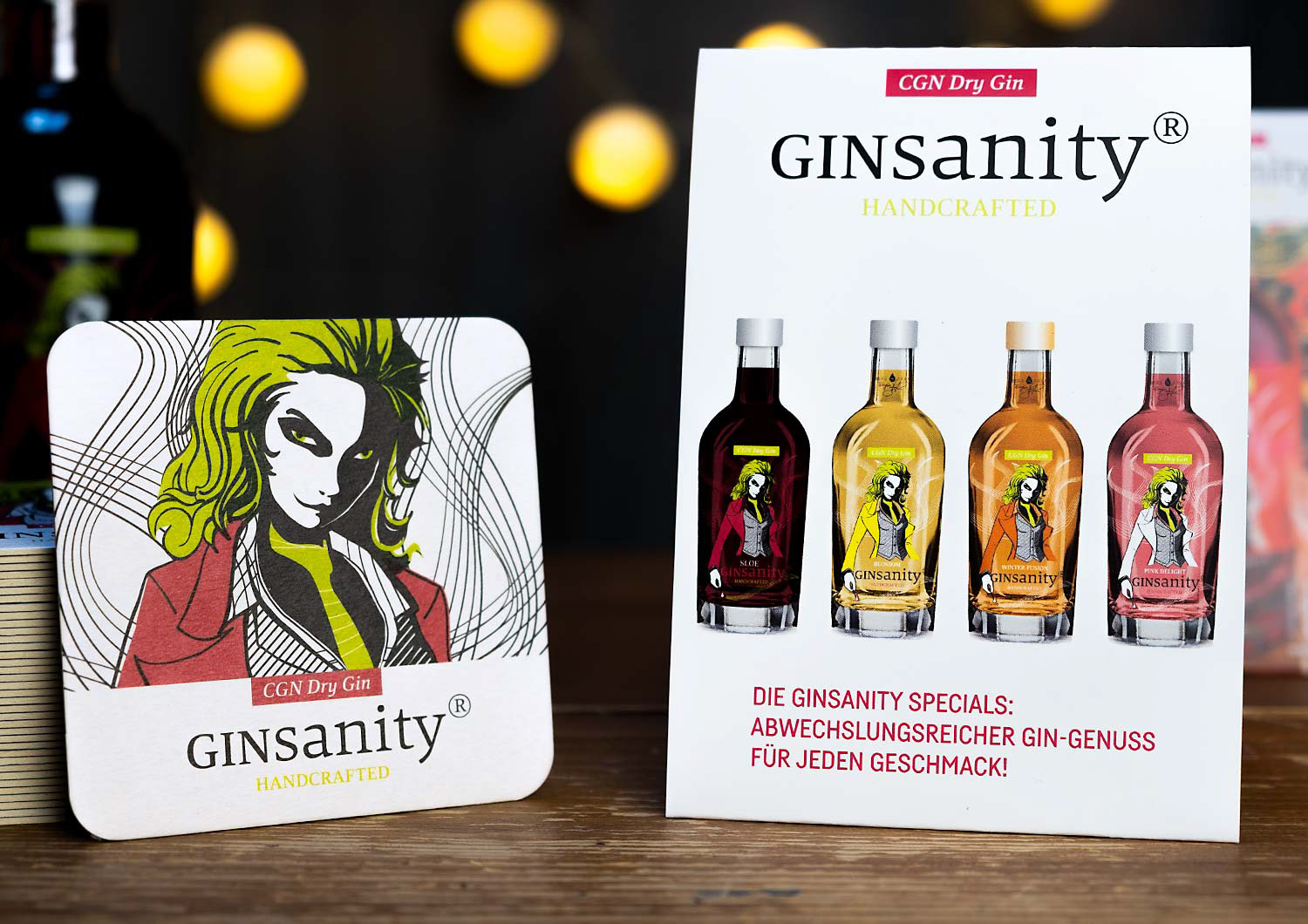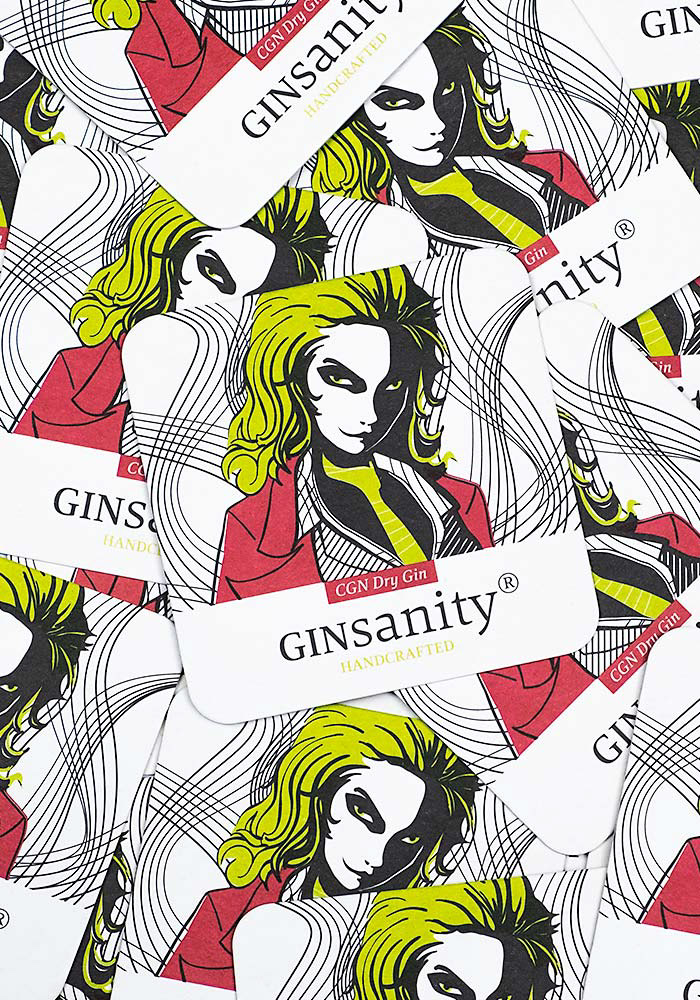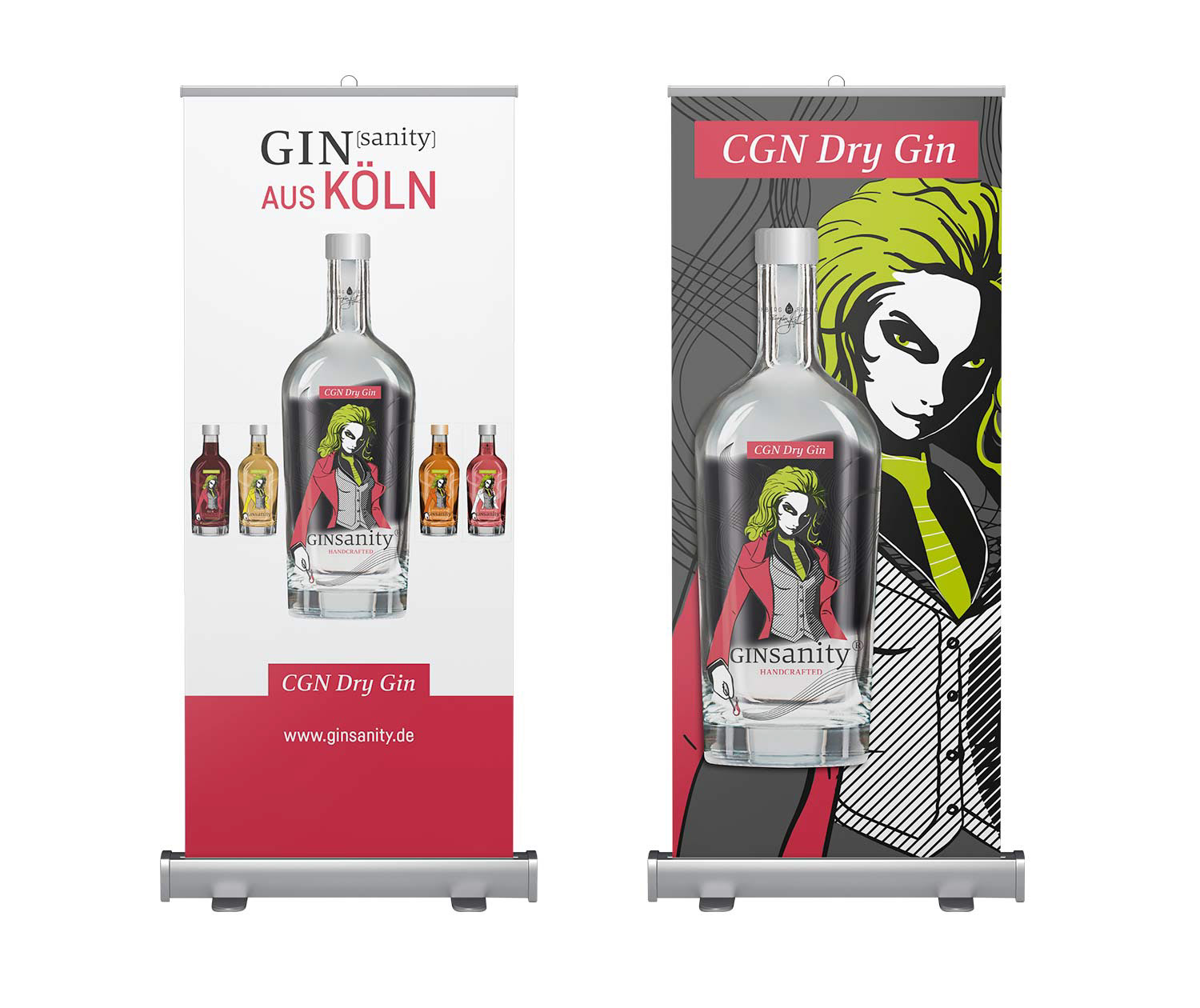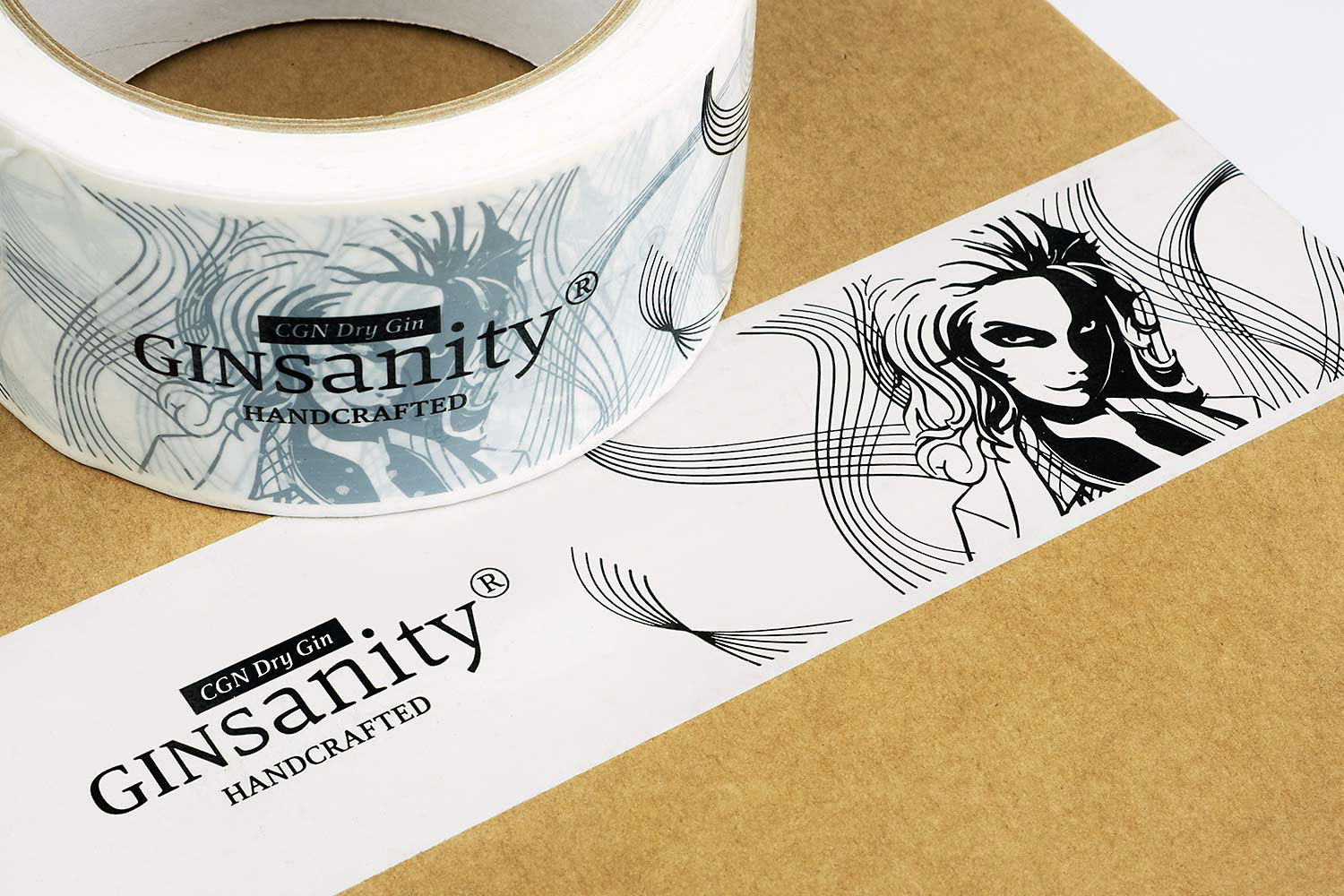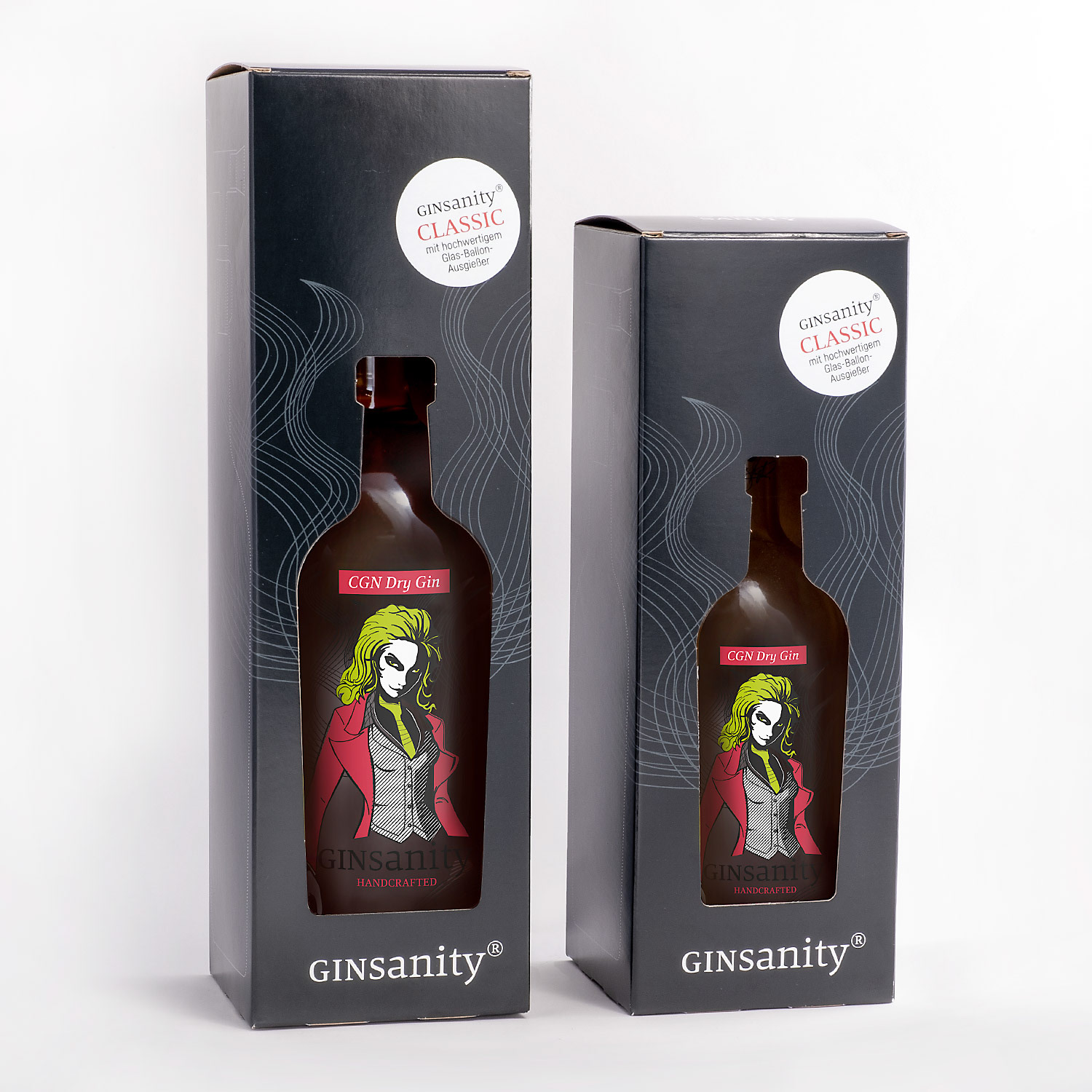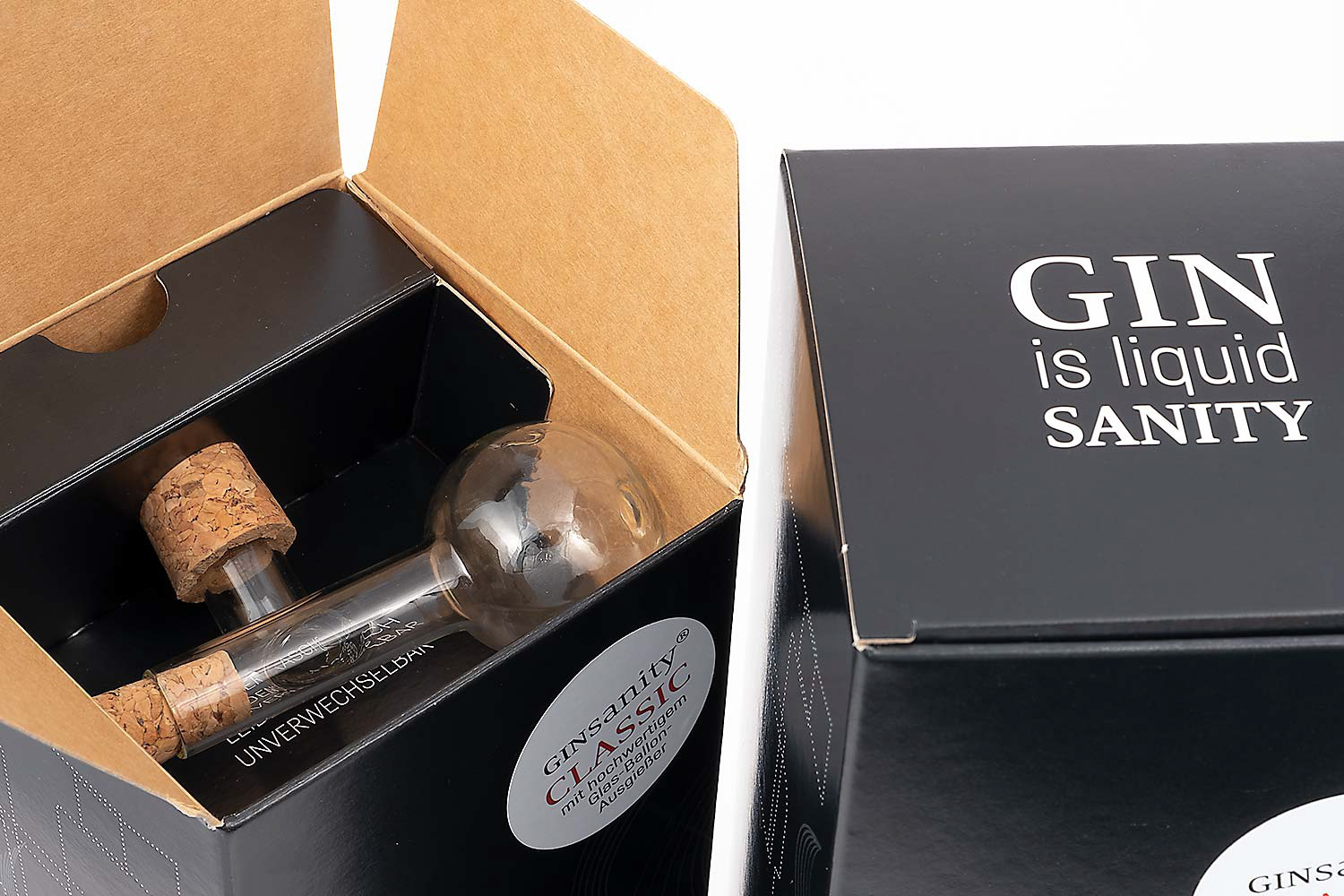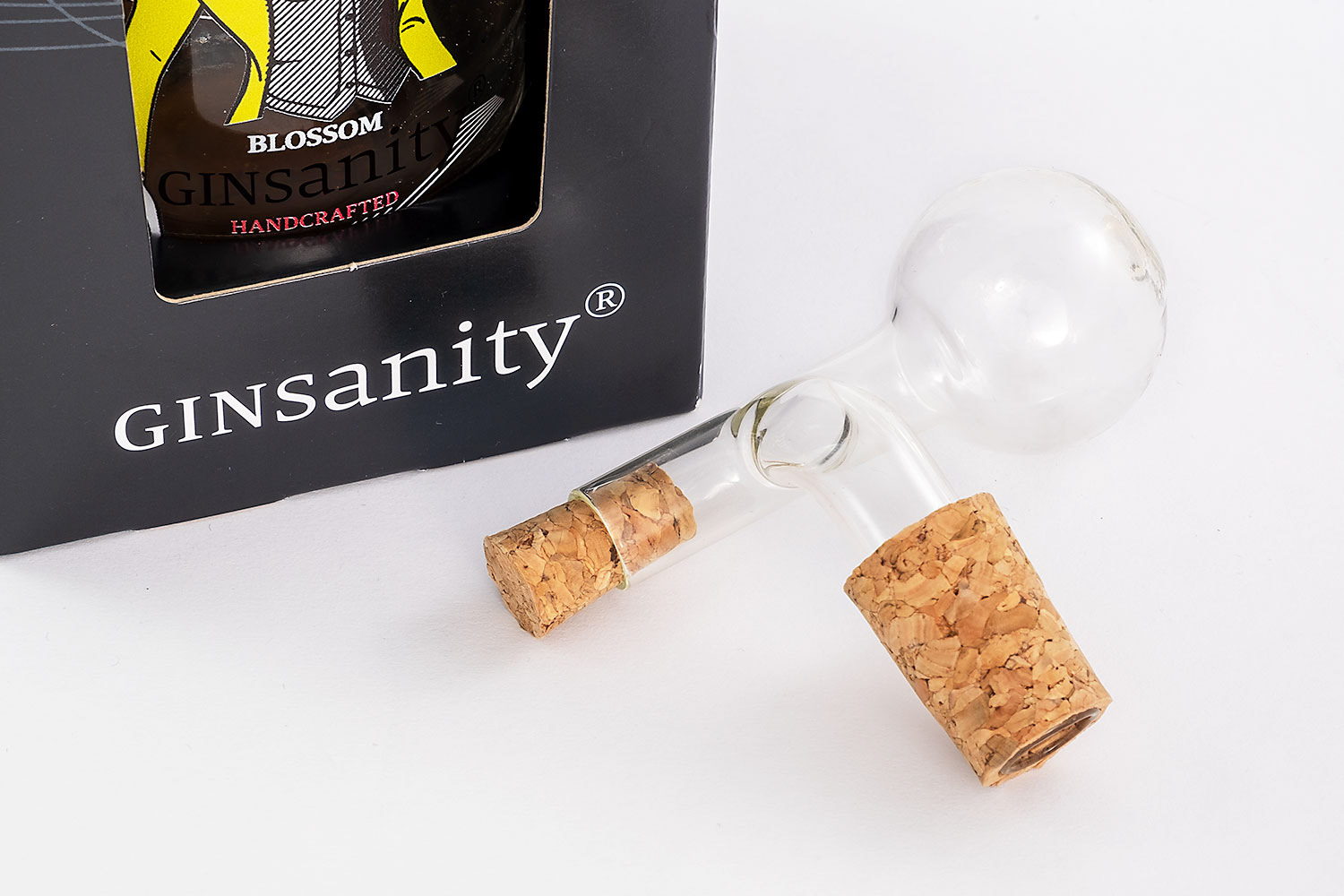 Packaging für Einzelflaschen und das Mini-Tasting-Set
Packaging design for single bottles in two sizes and the mini tasting set.